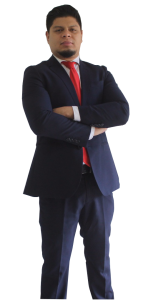 LUIS GERARDO LANDAVERDE NOVOA
Gerardo, graduated from Universidad Jose Matias Delgado in 2009, he studied post grad degree on International Law, Economics and Business from ESEADE University Institute from Argentina, along with special courses on commercial and investment arbitration from El Salvador´s Chamber of Commerce, he also graduated from a course on Criminal Economic Law from Universidad Centroamericana "Jose SimeónCañas" , Gerardo is a up and coming lawyer that specializes in civil and commercial litigation, civil matters, he is experienced in family, labor and criminal litigation. Gerardo is also authorized to exercise as a public notary in El Salvador.
Areas of expertise:
Civil and Commercial litigation
Commercial and civil counseling.
Labor law litigation.
Family law litigation.
Trademark registration.
Criminal litigation.
JORGE ALEJANDRO RODRÍGUEZ MORÁN
Jorge graduated from Escuela Superior de Economía y Negocios. His main emphasis in the study and practice of law focuses on public law, specifically in areas that involve interaction with the Public Administration and regulatory entities. He is experienced in assisting companies and institutions in the area of administrative law and related areas such as consumer law, antitrust law, prevention of money laundering, telecommunications and other areas where there is interrelation with regulatory entities.
At the same time, he has experience in the area of Constitutional Law both advising on jurisprudential criteria, as well as the different kinds of Constitutional Lawsuits.
Areas of expertise:
Administrative law.
Consumer law.
Antitrust law.
Prevention of Money Laundering.
Constitutional law.
Litigation.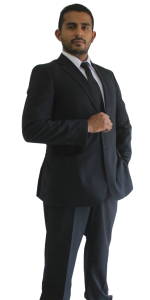 VÍCTOR ENRIQUE AMAYA CHINCHILLA
Victor graduated from Escuela Superior de Economía y Negocios in 2010. Has been authorized as a notary of the Republic by the Supreme Court of Justice, and holds a Master's in Law from the University of Alcalá and the International Center for Financial Training in Madrid Spain. He also has experience in administration and legal management of multinational companies, as well as management and direction in the legal disputes in Civil and Commercial litigation on private business issues.
Likewise, has studies and projects tending in the specialization in the area of Business torts, Moral Torts and Corporate environmental Torts.
Areas of expertise:
Civil and commercial litigation.
Commercial business consultancy.
Civil Litigation.
Torts.
Environmental Liability
Notary